XtalPi Names New COO for U.S. Operations, Bringing Its Autonomous Labs to Boston in Continued Global Expansion
Shenzhen, CHINA – January 11th , 2023 – XtalPi, Inc., a pioneering pharmaceutical technology company powered by artificial intelligence (AI) and automation, announced that Dr. Sarah Trice has joined the company as chief operating officer of U.S. operations. Dr. Trice will report directly to XtalPi CEO Dr. Jian Ma, leading the company's growth strategy and corporate operations in the U.S. and European markets.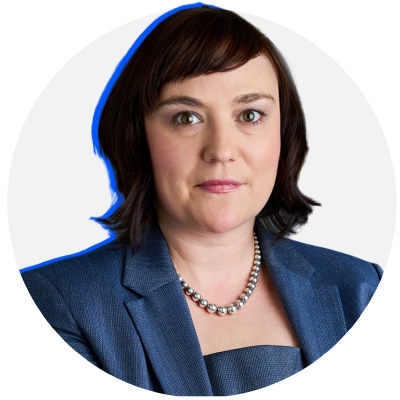 Dr. Sarah Trice, XtalPi COO of U.S. Operations
Dr. Trice has spent over 17 years building a celebrated career across the life science and pharmaceutical sectors. Prior to joining XtalPi, Dr. Trice co-founded Entos, Inc., an AI-driven biotechnology company, where she oversaw all day-to-day operations and directed external business activities as the COO. Before starting her own venture, Dr. Trice worked at both Merck & Co. and Merck KGaA for over a decade, where she rose through a wide range of leadership roles across medicinal chemistry, chemical synthesis, AI software commercialization, and lab management. As an advocate for cross-disciplinary conversations between chemistry, AI, and new enabling technologies, she has fostered and maintained relationships with industrial and academic collaborators around the world.
At XtalPi, Dr. Trice will be responsible for driving XtalPi's business expansion in the U.S. and European markets, including spearheading the establishment of a next-generation autonomous lab in the Greater Boston Area. This initiative will showcase and build upon the existing success of XtalPi's R&D digital twin system, with its AI platform and hundreds of experimental robotics workstations in Shenzhen and Shanghai forming an iterative closed loop to empower drug research at scale.
"Pharmaceutical innovation is a global endeavor, which is why we have been striving to build an international team of talent with global perspectives, experiences and resources to better serve our clients and patients worldwide," said Dr. Jian Ma, CEO and co-founder of XtalPi. "We are delighted to welcome Dr. Trice, whose impressive depth of expertise and track record of stellar performance make her an ideal leader for our fast-growing business in the most innovative pharmaceutical markets."
"I'm very excited to join XtalPi," said Dr. Trice, "I've always been impressed with XtalPi's AI technology platform and fast-growing team. As its autonomous laboratories continue to scale up, I believe the company is poised to show the world how it can significantly transform drug discovery." Reflecting on her successful career, Dr. Trice added, "From my beginning as a medicinal chemist, I have managed nearly all aspects of fast-paced, technology-based biopharma research, and I look forward to leveraging my expertise to execute XtalPi's plans for growth in the global market."
Dr. Trice earned a doctorate in synthetic organic chemistry from the University of Pennsylvania and an MBA from the MIT Sloan School of Management. She mentors young female scientific business leaders and remains very active in the MIT community.
About XtalPi
XtalPi is a quantum physics and AI-powered pharmaceutical technology platform that provides integrated drug discovery solutions for global pharmaceutical companies. XtalPi has pioneered a new model for drug R&D that leverages a tightly interwoven trifecta of AI, autonomous labs, and expert domain knowledge. The company applies this three-pronged approach in its R&D platform to accelerate the drug discovery and development process and address unmet needs for patients worldwide.