Our Story
XtalPi is an innovative technology company powered by artificial intelligence (AI) and robotics. Founded in 2015 on the MIT campus, XtalPi is dedicated to driving intelligent and digital transformation in the life science and new materials industries. With tightly interwoven quantum physics, AI, cloud computing, and large-scale clusters of robotic workstations, XtalPi offers a range of technology solutions, services, and products to accelerate and empower innovation for biopharmaceutical and new materials companies worldwide.
Scientists and technologists

Ongoing drug discovery programs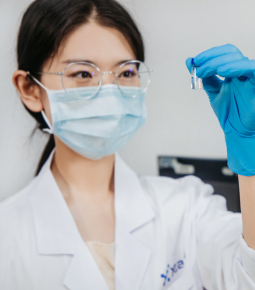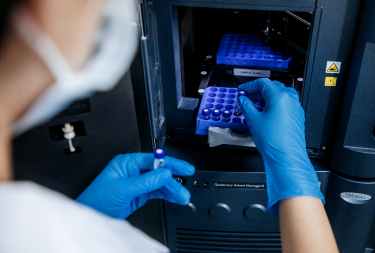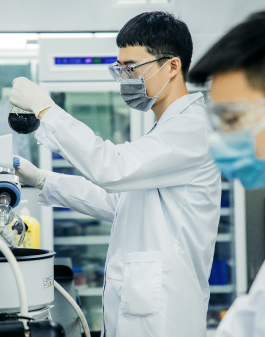 XtalPi Global Facilities
Cambridge Innovation Center (CIC), Kendall Square

XtalPi Boston Site plays a key role in leading the business development efforts for clients in the United States, Europe, and some parts of Asia. The site also collaborates with pharmaceutical companies and scientific research institutions to drive innovation and growth in the industry.




Shenzhen Futian District International Biomedical Industrial Park

Center for corporate operations and main R&D center

Includes a full-scale synthetic chemistry lab, a pharmaceutical solid state R&D Lab and a drug discovery biology lab that together enable drug design and deliver solid-state research under our "A.I. computing + experiment" model.

Shanghai Free Trade No. 1 Life Science and Technology Industrial Park

XtalPi Shanghai Site offers an all-in-one drug discovery platform for small molecules and biologics, as well as cutting-edged modeling, automated synthetic chemistry, and biology services.

Visit XtalPi Shanghai Automated Web Lab Online >>





Shanghai Zhangjiang Science City

Center for greater China business operations and development

Beijing Zhong Guan Cun Science Park (Z-Park)

Committed to driving drug discovery innovation with big data and deep learning algorithms, and providing technology and services for drug discovery.
XtalPi officially established in Shenzhen;
Began developing research platform to study solid-state form of drugs;
Established a CSP platform for crystal form prediction, leveraging QM and AI;
CSP platform proven accurate in blind test held by Pfizer
AI R&D center officially established
Developed XFF high-precision force field and XFEP for free energy perturbatiuon calculations
Established wet lab facilities for solid-state R&D, synthesis and experimental research;

Developed drug discovery platform for small molecules;
Began developing drug discovery platform for antibody, peptide and protein therapeutics
We started R&D of automation laboratory and completed development and concept certification on the prototype machine of the automation station
Shenzhen Experimental and Computing R&D Center and Shenzhen Futian International Pharmaceutical Industrial Park were completed;
Shanghai Pharmaceutical Innovation R&D Center completed-Shanghai Pudong Free Trade Zone;
We built-up our scalable and standardized intelligent roboticwet labs.
Founding Team
Co-founder/Executive Director and chairman of our Board

Read More

Co-founder/Executive Director and Chief Executive Officer

Read More

Co-founder/Executive Director and Chief Innovation Officer

Read More
National high-tech enterprise

ISO27001 Information Security Management System Certification
2021 Forbes China Enterprise Technology 50

2020 MIT Technology Review – 50 Smartest Companies in China (TR50 China)
2020 Deloitte - China Technology Fast 50

2020 Ernst & Young, Fudan University – China's Most Promising Companies
2020 CB Insights Research - Digital Health 150

2020 36Kr - AI Top 50, Nomination for 'King of the New Infrastructure'
Our mission is to accelerate the design and discovery of novel drugs and materials leveraging quantum physics. Al and robotic automation. Our technology platform also helps to improve efficiency and productivity over the traditional R&D process, reducing wastes from unnecessary experiments and contributing to a more sustainable business.
We hope to build a healthier tomorrow for everyone, and the planet.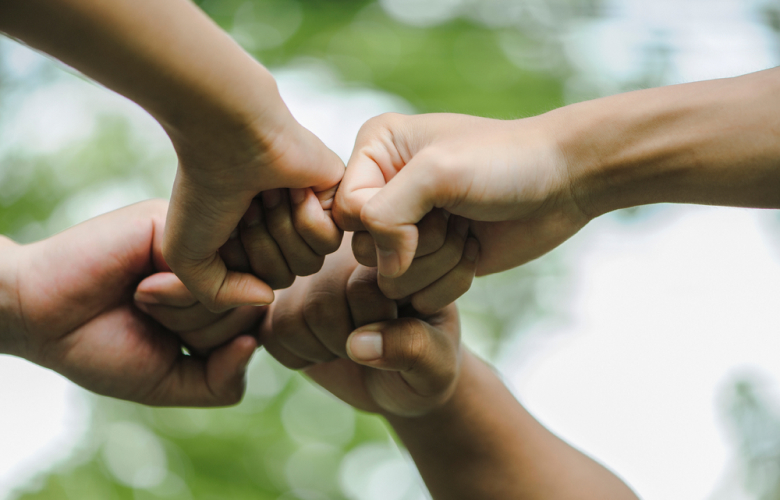 Helping Pfizer accelerate development of novel COVID-19 oral antiviral drug PAXLOVID
PAXLOVID is the world's first FDA-approved oral COVID-19 drug developed by Pfizer and sold around the world. To expedite the development of PAXLOVID (PF-07321332), Pfizer and XtalPi worked closely together, combining XtalPi's digital prediction algorithm and experimental validation. It took only six weeks for the teams to complete mutual validation and precise matching of drug crystal structure prediction against the experimental results, making possible the subsequent development and production.
XtalPi's computational prediction provided powerful evidence of the crystal structure designed by Pfizer being the most stable crystal structure under room temperature, thus making it suitable for scale-up and production. In this way CMC scientists were able to rapidly make research decisions and begin the process without delay.
As an oral drug, PAXLOVID was developed in solid state to facilitate storage and transportation. Patients can self-administer the drug at home, leading to greater compliance, thus helping to alleviate the tremendous strain on the medical system at the height of the COVID-19 pandemic.